An Egypt trip is a must to many people. You might wonder if Egypt is safe enough to travel to, like I did back then. Since I could come home safe and sound, so you should be fine as well. If you are still wondering why you should pay a visit to this place, here are some reasons why..

Egypt is my very first African country I have stepped on. 19 days spending on the land of the Pharaohs gave me enough time to expand my tiny knowledge bank of this wonderful country. Here are 10 things I have learnt after my trip to Egypt.
1. Muslims are badly misunderstood:
I've known many people frowning when hearing anything related to Muslim or Islam. To them, Muslims are people known for bombing and destruction. But no, Muslims are not  solely terrorists. Not all Muslims are extremists. There are moderate and extremist worshippers everywhere in the world, not just Muslim. In fact, 93% of Muslims do not support extremist views of terrorism.
I spent three days with a Muslim family. That was one of the biggest highlights throughout my journey.  I learnt so much about the religious. And Muslim is not covered completely in a darker shade like the media is portraying.
2. Poker face most of the time is the key:
Scamming is Egypt is a big problem. Scammers will sure make you want to flip everything near by because of their annoyance. They are literally everywhere: in the Pyramid Complex, in the Luxor Temple, in the market, etc. You can't run from them and you can't hide from them. The more you try to avoid them, the more they try to get closer to you.
And I learn that poker face is the key. Keep your face super cold and super straight. Pretend that the scammers are invisible.
Do not answer to them

Do not smile at them

Do not say anything to them, even "thank you" or "no"
My favorite song while in Egypt is The Show, sung by Lenka. I twisted a bit so it suited me more.
I'm just a  little bitch lost in the middle of the moment I'm not scared but I show it out.
You'd rather to be a mean human than say thank you with a smile, and get attacked by the scammers.
Scammers are every.single.where
3. But good people are still there:
I am blessed to have met many amazing humans along the journey. That was the time when a man tried to help me finding my taxi driver outside of the Pyramid Complex. That was the time I was hosted and fed with the best Egyptian food I had ever tried in my life. That was the time when I forgot to send an important email and a young Egyptian walked me to a Internet shop at 11:00 pm.
The scamming issue might stay in Egypt probably like forever, but there are still hidden gems out there that could turn your trip into the most memorable journey.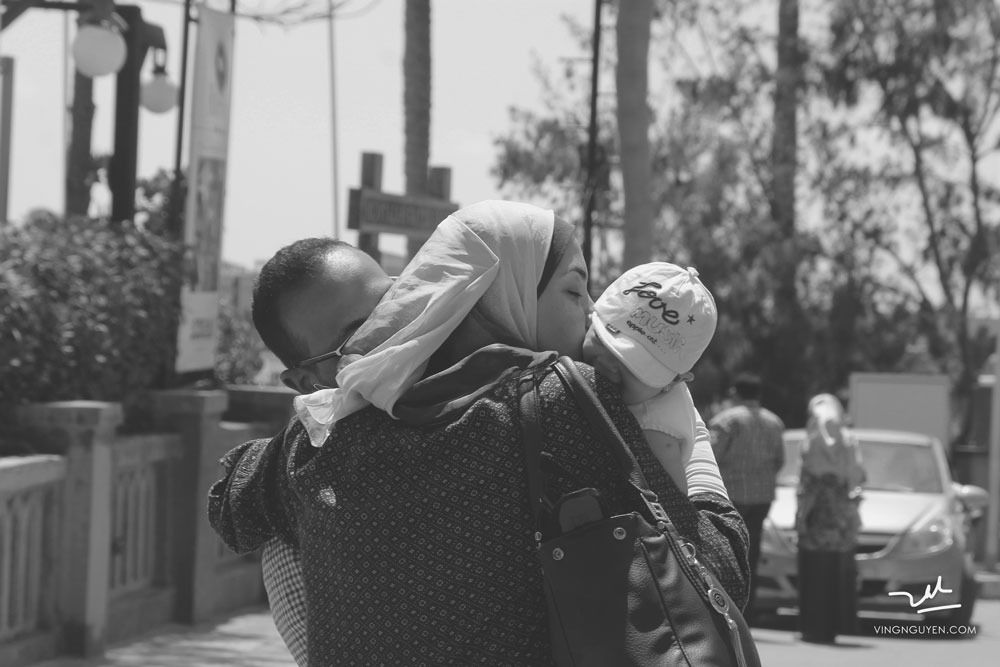 My lovely host in Alexandria.
4. What Egypt has brought is to die for:
I will let the photos talk.
Tiny me with the giant Pharaoh.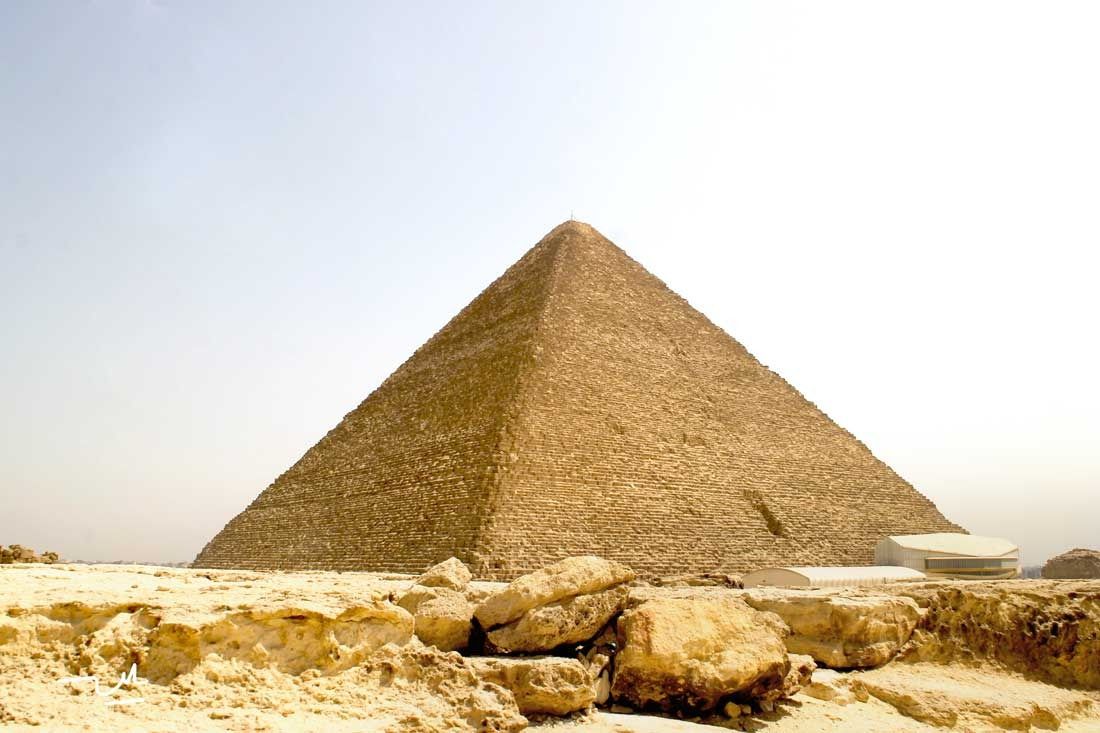 The majestic pyramids.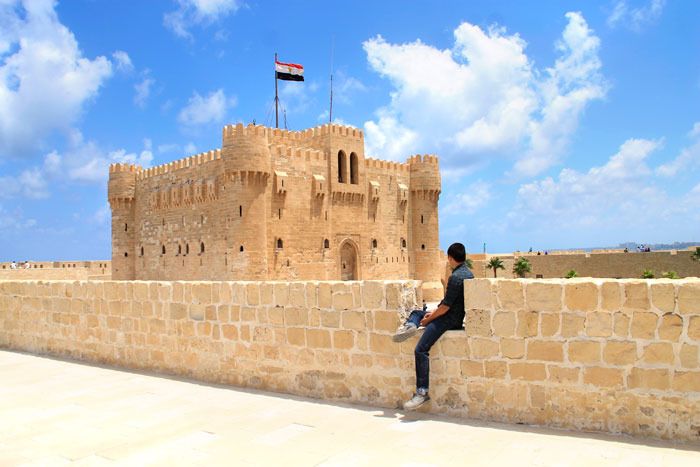 Amazing fortress in Alexandria.
Lovely mosque in Hurghada.
Like in a car advertisement.
Alexandria beach is way too beautiful.
5. A trip to Egypt is not as hard as you think:
Egypt has been my must-visit country since forever. Look at the pyramids. Look at the Sphinx. Look at the hieroglyphics. Look at the temples. Everybody is taking about it. Everybody has traveled there. How could I visit there? When could I visit there? The place is so near but so far. Never ever had I thought I could pay Egypt a visit.
And boom, I went there before I turn 22. This is like a dream come true. I finally had my footprints in Egypt. This is the land of the Pharaohs.This is the land of my childhood. This is the land of many travelers' dream. I traveled through this famous land from the North to the very South with my low budget at the age of 21. I feel like I am the luckiest young man on Earth. If I could do it, you could do it as well.
A trip to remember
6. I am stronger than I thought:
I did something "dangerous" for the first time.
From a kid who nearly died from drowning, I couldn't believe one day I could put on the scuba diving equipment and explore the underwater world (yes I  found so many Nemos there!). My best moment soon became my worst moment. I nearly killed myself while diving in the Red Sea, one of the most beautiful beaches in the world. But I survive.
Then I walked into the desert to reach the monastery at noon, when the temp soared at 46*C (~115*F). Before getting to the destination, the two kids in my mind fought pretty hardcore.
– Are you stupid? Crossing the desert to that boring monastery in this temp? You are going to be cooked live!
– But we are here anyway. Why couldn't we just go? There is nothing wrong to cross the desert? It's baking but it's not like we're gonna die there.
– Oh well someone might die from dehydration.
– We still have one and a half bottle though.
– Do you know how long it takes to get there? Look like it's gonna take 99 years to cross the desert. Please come down. Get a camel and just enjoy the ride. You body is a temple please.
The fight was like forever. By the time they finished, I had been at the heart of the desert already.
And I finally got to the destination. I survive. I conquered my fear. Mommy you should be proud of your little boy!

7. You might get lost, and you will be found:
I got lost more than usual in Egypt to be honest. It is really frustrating that people couldn't understand what you are trying to say. I said I wanted to go to Cairo University, and people had no clue what that was. They call the university a different name. This person told you to turn left, then another told you to turn 2 rights. I ended up wandering in the city like a chicken without the head for like an hour.
But getting lost sometimes is fun. Had I taken a taxi at that time, I couldn't have immersed myself in the chaotic but interesting life of the capital city. Or I couldn't have tasted the best orange juice in the burning temperature. Or I couldn't have found some hidden-but-too-beautiful-it-hurts spots in the city. Or I couldn't have been smiled back at by the cute kid I met at a food stall.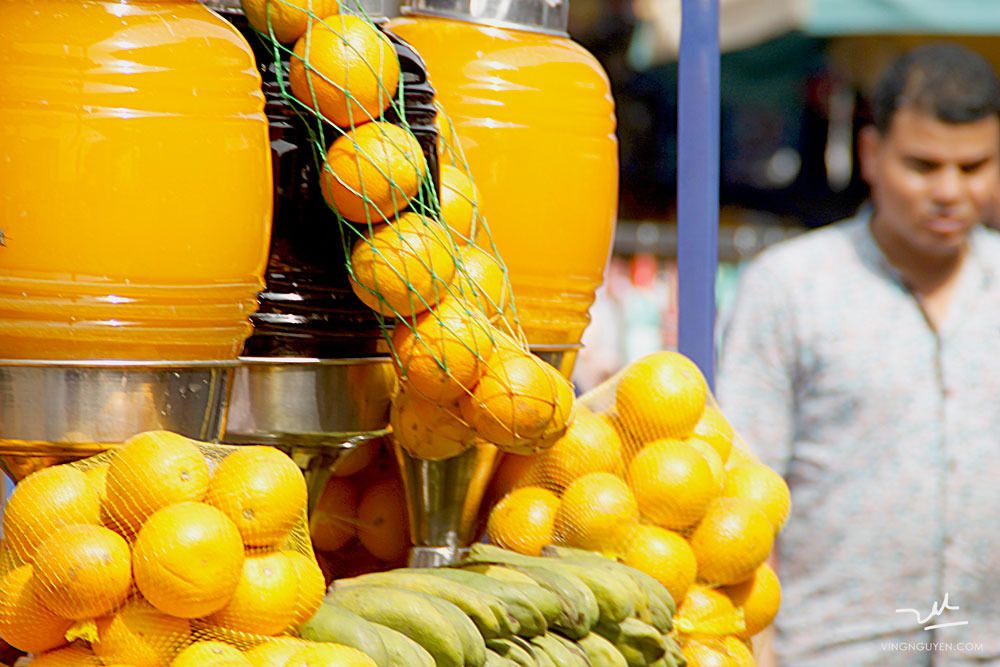 The best orange juice hands down!
8. Planning is right but wrong, is wrong but right:
I thought Alexandria was pretty, but that's it. It doesn't have the big must-sees or must-dos like the pyramids in Cairo, or Abu Simbel in Abu Simbel, or Valley of the Kings in Luxor. I left my heart in Alex sooner than I thought. I realized that I spent too little time in there. I should have stayed longer. I should have discussed many different topics with my host, who shares the different viewpoints from me. I should have more time to eat the yogurt-but-might-be-ice-cream. But I left too early.
Then I thought Hurghada would be awesome to stay. I finally spent 3 days there. On the third day, I literally did nothing. Hurghada is undoubtedly beautiful, but for me, it didn't offer a lot to see. The first time I felt that loneliness was eating me up was in Hughada, partly because I still couldn't recover completely from yesterday when I somewhat committed suicide under the water.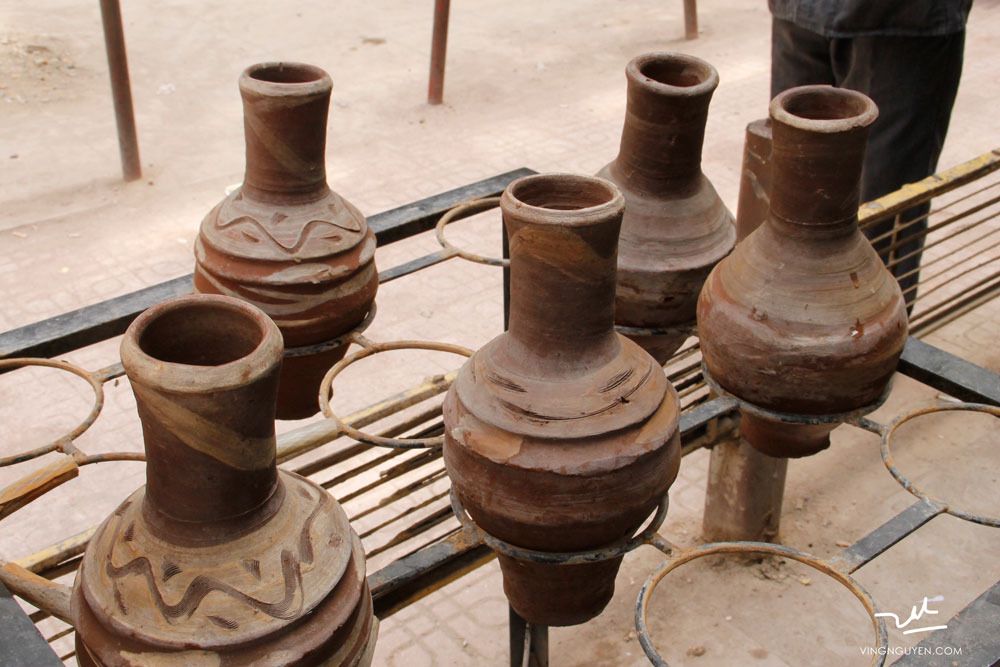 9. You don't know what you've got till it's gone:
Admittedly, there were times in my Egypt trip that I just wanted to get home ASAP. The weather was killing me. I had never been to any place that could even burn all of my white fat like this. My skin was completely burned down.
Or the time when my trip to the Pyramid Complex was completely destroyed by the constant attacks from scammers. The place that was once on my bucket list, soon became a nightmare. I wanted to visit the pyramids so bad, and I wanted to leave there so bad.
And now staying at home, I understand the quote so well.
You don't know what you've got till it's gone.
The trip is gone, leaving me here with many incomplete things to do.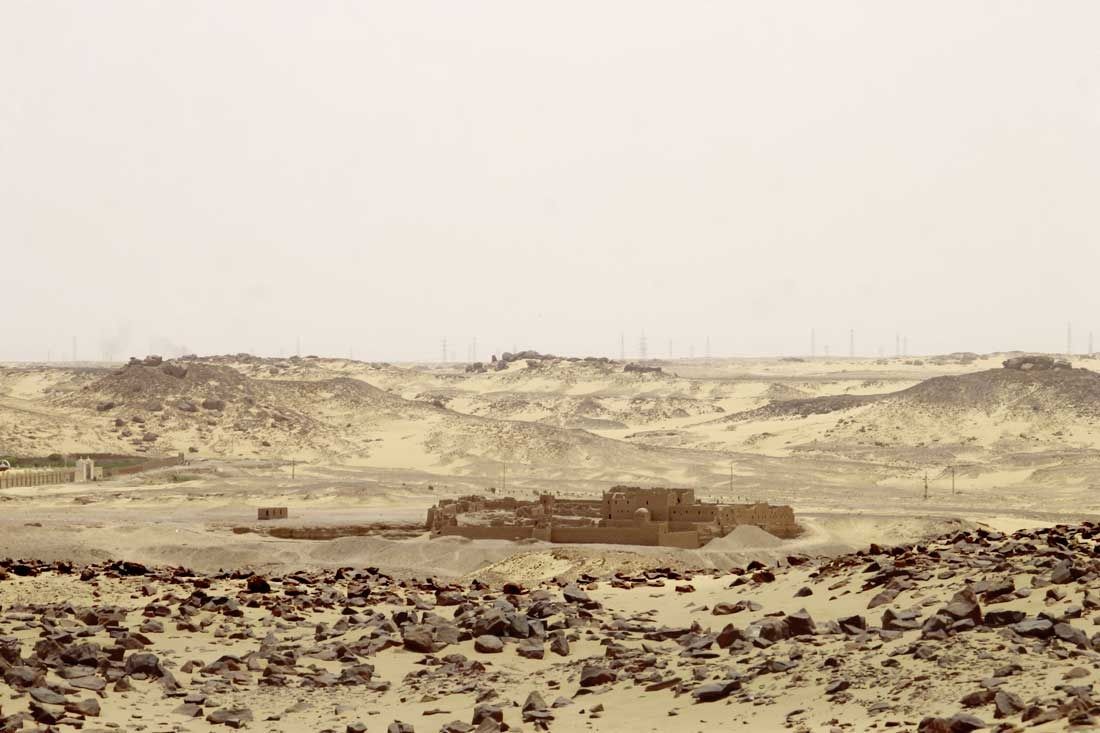 10. The Ancient Egyptians Were…Strange:
Were ancient Egyptians superheroes?
Like most people in the Earth, I couldn't figure out how they could build that giant pyramids? That giant pyramids. How?
And why did you carve a random helicopter, an UFO and some bombings in there?
And a pharaoh's penis?
---
I need to go back to Egypt soon! Do you have any cool experience you had in Egypt that you would like to share?
---
Subscribe to read more from me!
You might also like